Port Moody offers 28 parks for people to enjoy ost of the year-round for picnics, playing sports or taking Rover for a run!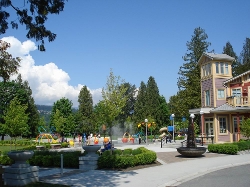 (Water park and the pre-school)
Some are neighbourhood parks with playground equipment, possibly a spray park, and is a gathering spot for youngsters and their caregivers. Others like Rocky Point Park and Old Orchard Park bring visitors from across the lower mainland, especially in the warm weather months when it is nice to be near the water, and in the case of Rocky Point, listening to music at the Pacific Coast Terminals Performance Stage.
Westcoast weather means sports facilities are well used, be it at the all-weather field at Inlet Park, the North Shore Community Park or Westhill Park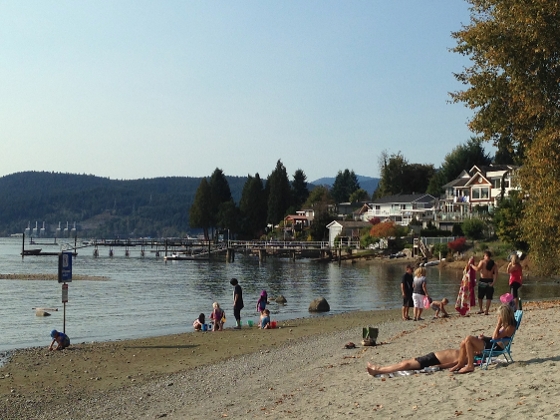 (Old Orchard Park is popular, especially if you can't get into White Pine Beach or Buntzen Lake)
(White Pine Beach ((above)) is very popular in the summer but fills up early!)
There are many sports fields and facilities around the city. Below is the newest addition at Westhill Park - a covered lacrosse box!
These are just some of the more popular places around the "City of the Arts" or is it the City of the Parks?
Perhaps I'll see you around...
-Allan